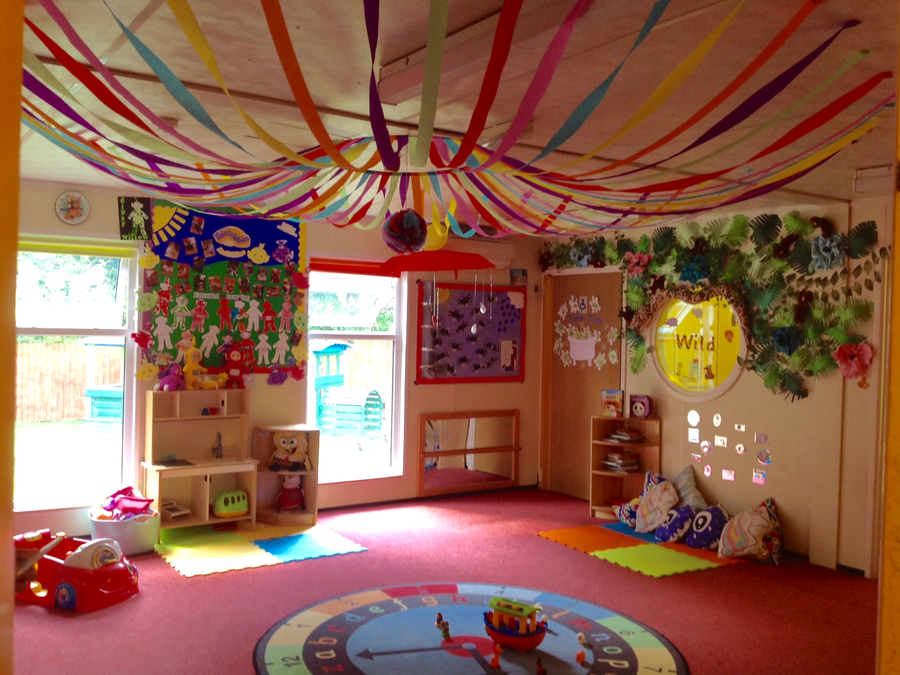 R

a

i

n

b

o

w

s
Babies of six weeks and upwards are looked after by a qualified and caring staff team in their own quiet and stimulating room filled with soft cushions, feeding chairs, cots, colourful displays and mobiles. This is a happy place with plenty of time for hugs and cuddles and a safe environment for when your baby starts to crawl and walk.
We provide exciting daily activities to feed young imaginations and we can guarantee plenty of love for all our babies.
It is important to us that the first transition from home to nursery is a smooth one, particularly for new parents.
Meet the 'Rainbows' team.....
Tarj Amy Elise Deb Sabrina Jane Gemma Aimee
Newsletters
All newsletters for Rainbows can be found here by clicking on the relevant link.
Comments (4)
Show Comments
Hannah Southwick
(a couple of years ago)
Absoultely love it at Bentley Children Centre my daughter started when she was about 18 months old. She is doing wonderful, I had no worries about leaving her as all the staff are amazing and love what they do. She's now 4 years old and so confident. My son is 9 months old and in rainbows, he's only been going just under 4 weeks and is coming along leaps and bounds. I was a bit more worried about leaving my son as he's only 9 months old but as I know the staff I had no worries. I will be so sad to pull him out being as we are moving. I would just like to say to all the staff who work at Bentley Children Centre thank you so much you've all played a big part in all our lives. The support they show no just for my children but also myself and my partner is just wonderful. Thank you all. Will be sad to leave. Hannah.
Alex Haigh
(a couple of years ago)
Absolutely love Bentley West Child Care. My daughter has been here since 11 months (now 2yo) and my son since 5 months (now 1yo). The staff are amazing, kind, considerate and I believe truly love the children as their own. The environment which is provided allows me to go to work without being anxious all day that my children may not be happy. The bond that they have developed with staff is second to none. Keep up the great work ladies.
Linda Haigh
(a couple of years ago)
My grandchildren love going to nursery at Bentley West. There is always something to entertain them. Love the activities you provide, and they learn so much. They especially like the walks and outdoor activities. Well done all of you keep up the good work.
Rainbow Parent *Taken from survey 2017
(a couple of years ago)
" I feel that my little boy has come on leaps and bounds since joining the nursery in December." " I feel that his key worker has a lovely bond with my little one, she writes everything in his diary that i wish to know, always has time to talk to me in the mornings when i drop off." " He enjoys all the different toys and playing with the other children."