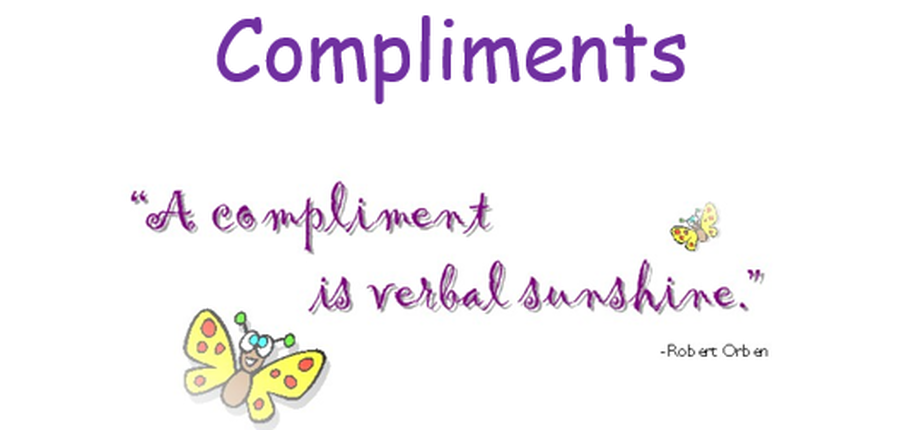 Below are some comments that we have collected from Children, Mums, Dads and Carers about our nursery:
You have been looking after the boys since they were 9 months old and the care has always been wonderful.
The boys have always been very happy and we have got to know many of your lovely staff who have looked after them
We have always felt they were in safe hands.
So thank you very much for the last few years, we would recommend you to everyone
Could you pass on my thanks to Julie please, Grace has come home each day this week with something she has sewn.

I think it's so lovely that Julie has taught Grace a life skill and had the patience to show her.

I'm chuffed about it. I'd like to say a huge thank you to all the staff in general for working together as a team allowing playscheme to go ahead and be enjoyable for the kids.

I think Emily has gained great confidence to start school nursery in September.

It's been lovely knowing Grace and Emily have been together.

I'm so grateful to you all at Bentley Childcare.
Thank you
I am writing to say a huge thank you for your care of my son over the summer holidays and activities provided. This was the first time we used your services and have been impressed with the set up and extra provisions made to make the environment COVID secure. The biggest endorsement though has to be my son who has said he had a terrific time. Thanks again
I would say big thank you for the staff in King Charles Playscheme.
I send J first time this year to the Playscheme. I was wondering how she will be but J just loves to go there. I am so glad she enjoyed to be there and I can be stress-free because I know she is safe over there and she can have a lot of fun. The one most helpful thing is the playscheme is open over the half term.I will send J definitely .
Thank u so much
My daughter has been going to Bentley child care playscheme for approx 5 years.
The staff are great ,nothing is too much trouble for them . They do lots of sports activities and theme days.
Last week it was a beach day where the children had lots of fun ,games , burgers, hotdogs and ice cream! Lots of happy memories.
Its a safe environment and I can go to work knowing my daughter is happy and safe, which is priceless!
Jaxson has been with you since he was 7 months old, he is now 4 years and 5 months old. He has come on leaps and bounds and the girls in baby room, Explorers and Foundation have been a massive part in his development. He has made the most amazing friendships and formed special bonds with his keyworkers. We will miss you all so much. You are all fantastic people and amazing at your jobs. We would have been totally lost without you keeping the centre open during the lockdown, it gave Jaxson some normality and routine. Now Jaxson is off to start his new chapter at primary school- he is very excited (And I (Mom) can't stop crying)
To all the staff at Bentley Child Care
I wanted to thank you from the bottom of my heart for looking after both Lyla and Harley over the past 5 years. You are all amazing people and have developed both of my children during their time with you. They have loved every single day spent at the nursery and have both developed some very special relationships with you. It's doing to be VERY strange not seeing you all each day and I can genuinely say that not only will Harley and Lyla miss you but I will too! You are fab. Thank you so much for caring.
To all at Bentley Child Care
Thank you for looking after Ivy and Jacob from babies through to almost ready for school. They have loved their time with you all. You're a great team and we will miss you all! Lots of love Hayley, Adam, Jacob and Ivy
A huge "Thank you" for keeping the nursery open during this crisis period and helping to take care of my son, Shourya so we could (key workers) remain going to work and help others. Again a Big Thank you to all the lovely staff at Bentley children's centre for thriving through the pandemic in keeping our children safe and happy so they can learn, play and enjoy the time with other children which is very important for their mental growth and well being. I appreciate that as an organisation you are working strictly to abide by the Government's social distancing guidelines and general hygiene within the nursery and this gives me great confidence to send my son knowing that he will be just as safe as he is at home.
'I would like to thank you all on behalf of my son Toby who i know has come on leaps and bounds thanks to your excellent teaching skills. I would also like to thank you all on behalf of myself as a single Dad who has never been made to feel second best like I have unfortunately with other professions.I have felt fully involved in my sons educational journey so far and i have always found everyone friendly, informative and welcoming. My son has benefited from your expertise and input which I am confident has given him the very best of starts to help him on his way to somewhere.'
'My time at Bentley West has been fantastic. I have learnt so much, have made some amazing friends and i'm on my way to learn lots more on my new adventures. I thank you all for your help, guidance and fun learning ways. The past 3.5 years have been unforgettable and I have many moments to treasure. I will miss you but never forget you.'
'Thank you for taking such good care of Isaac and for all your help and support preparing him for the next big journey in his life-school! Isaac has loved his time with you all in Foundation for Learning and I know he will miss you all. Especially his morning cuddles with Becky, Abbie and Emily. Isaac has made friendships which will hopefully continue once hes left Bentley West. Once again, thank you for everything.'
'Just to say a big thank you to you all for everything you have done for me during my time with you. I have always felt happy, safe and well looked after whilst having fun, learning lots and making friends. Me and my family will miss Bentley Childcare but thank you for giving me such a great start to school life. You are all superstars who do an amazing job with the children and parent here are very lucky- thank you!'
'I am really pleased with how my daughter has come on since starting nursery in the Baby room at 6 months old. She is now in the Tweenie room and will be leaving for school in July. All the staff have always been very welcoming and I was happy and confident to leave my daughter in their care. The regular updates by email are always great to receive because my partner and son love to see what she has been doing at nursery. I am really sad she is going to be leaving and can't thank the staff enough for all they have done for us.'
'I cannot thank Explorers enough for all their hard work. My little boy has come on leaps and bounds. His speech and social skills are down to being in nursery, learning from other children and the excellent activities provided. Both Billy and myself have a wonderful relationship with all of the staff.'
'I would just like to say I am very pleased with the care that my daughter is receiving at Bentley Child Care. She has been attending the nursery since she was 5 months old and is soon to be three. Staff are very pleasant and warming towards me and my daughter. The care my daughter receives is outstanding and this is why I have chose Bentley Child Care for my daughter to stay and do Foundation For Learning. I would just like to say that the management team are all brilliant as well.'
'Jake really enjoys coming to After School Club & Play scheme. At home he often speaks about what he has done during the session. The staff are always friendly and approachable. Can't say much more apart from Thank You! & you deserve outstanding by OFSTED.'